Founded in the 1960s, KF Plastics has a long-standing reputation for excellence and quality craftsmanship. From humble beginnings in a small factory in Petersham, KF Plastics has grown to a team of skilled tradespeople, CNC operators and project managers who still hold traditional standards of workmanship as the foundation of their success.

Over the years, KF Plastics has adopted new technologies and methodologies to remain at the leading edge of plastics manufacturing. The addition of computers has seen the biggest change in production lead times and the introduction of our CNC router and CNC laser has been the catalyst for the most recent move to our current premises in Silverwater.

Although technology may have changed, our commitment to quality and exceptional customer service remains the same. The fabrication of acrylic is not a common path to take when learning a trade, and requires a special type of person to be able to adapt to the intricacies of dealing with the material. The KF Plastics team is continuously stepping up to the challenge of producing novel solutions, combining traditional processes and innovative thinking to create the best outcome possible.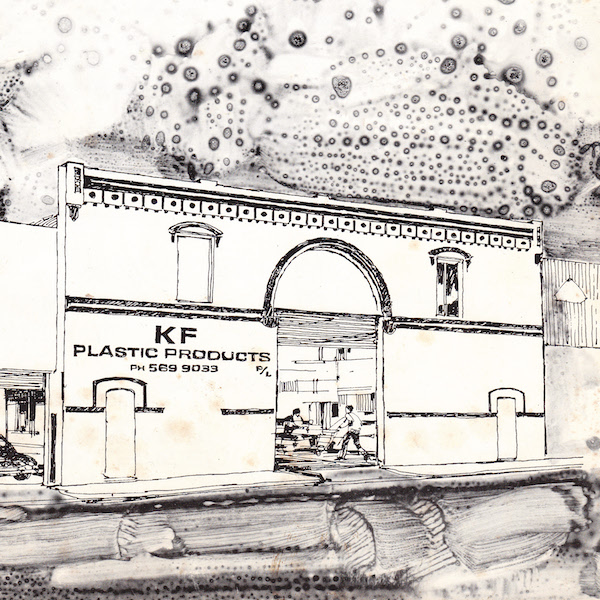 Fast turn around times
KF Plastics response times ensure your project looks great and is delivered on time.
Perfect for Events and Weddings
No matter the deadline we will do our best to deliver on time
Produce any Volume
Whether you need 1 items or 1000, you will receive the same consistent quality across your order.
Global Sourcing
We provide display solutions with both local and offshore manufacturing facilities.
There are NO minimum quantities.
Perfect for prototyping and students
Build Something Beautiful
The ability to charge you only what you use means gives you freedom.
State of the art Equipment
meaning we can delivery anything you imagine - We love a challenge
Cutting edge techniques
We are always improving upon our techniques and processes looking for new challenges to take on.
Why Choose Us
When we say we'll do something, we do it. It's our reliability that ensures our clients return.

We can ship your order to multiple locations across Australia and around the world.

We are only a phone call away if you would like advice on the suitability of a particular
material for your application. Or make an appointment to visit our Silverwater office to
discuss your ideas and requirements.

You can be confident we'll suggest alternative materials if there are more cost effective
options that will deliver the same (or better) results.

If you know what you want to achieve but you aren't sure how to do it, we're on-hand to
help you with the design.
"I recently contacted KF Plastics about cutting a pressure plate for my Kreepy Krauly pool cleaner. I understand from experience with another plastics fabricator that day a small job like mine is not considered profitable enough for some companies to bother with. I telephoned KF Plastics and it was a positive and thoroughly professional experience, the job was done rapidly without any fuss or problem. The staff are efficient, pleasant and HELPFUL – clearly the concept of customer service is understood at KF Plastics. Thank you."
Fitzy & Wippa from Sydney's Nova 969 FM Radio station had a bit of fun behind the scenes with a raffle barrel made by KF. Thanks for testing out the durability boys!

Click here to see the boys having a bit of fun with the barrell.
"We use and trust KF Plastics to deliver the correct, high quality product, on time. Their product and professionalism is a credit and it's a pleasure using KF Plastics as one of our key sub-contractors"
Professional Affiliations
For over 25 Years we have been a member of ASOFIA the Australiaon Shop & Office Fitting Industry association. ASOFIA supports its members by encouraging them to achieve the highest standards of workmanship and customer service, whilst advocating for the professional recognition of the whole industry. We are long term supplier to many shopfitters and support ASOFIA in trying to achieve and maintain the highest standards across the industry.