Vivid Sydney has arrived to light up Sydney skies, adding warmth and brightness as winter starts to kick in.
Running from May 27-June 18, Vivid Sydney showcases amazing light installations, music concerts, and top speakers in creative industries. This year's event is your chance to experience some of the best of creative Australia today.
And KF Plastics is even playing our own part in the event.
KF Plastics has long been known for innovative design thinking and cutting-edge technology — from visual merchandising to shop fittings and digital displays. We've been in the space since the 1960s and have always aimed to mix our creative touch into projects for our customers. Which is why we're honoured to be contributing to not just one, but three light installations at this year's event. We are both grateful and excited that leading artists look to us to help realise their creative visions.
While we hope you go and experience the event yourself, we couldn't wait to share our part.
Momentum – by Stephanie Shehata (Australia) / Erin Slaviero (Australia)

Momentum is in Walsh Bay from 18.00-23.00 each night. It's hands-on and allows participants to turn a wheel to rotate a 3D light which "explores the interplay between infinity, changing form and patterns."
We manufactured the dichroic objects featured in the middle of the artwork. We also created the see-through mirror window into the artwork and the acrylic mirror used for reflecting the light on the inside.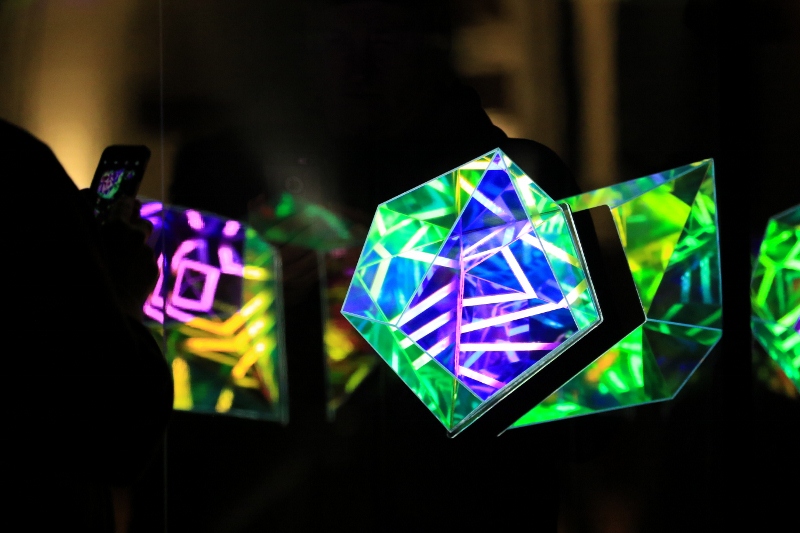 Exterminia – by Nila Rezaei (Australia) / Nathan Adler (Australia)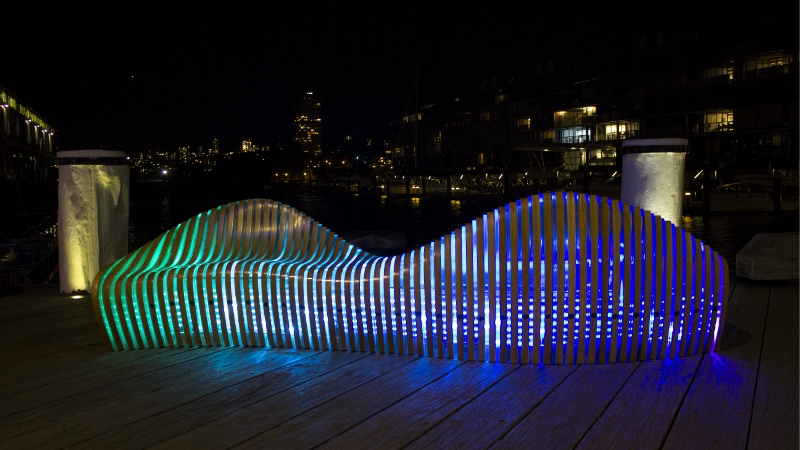 Exterminia also happens in Walsh Bay from 18.00-23.00 each night. The installation features a seat with an abstract organic shape illuminated by soft colours to symbolise ocean sea creatures. The longer participants sit in the seat, the more the lights "bleach."
It "attempts to represent the way that the actions of human beings are directly influencing climate change." 
We supplied and laser cut the 15mm clear acrylic to the artist's precise details.
I LOVE YOU – by Selena Griffith (Australia) / Edison Chen (Australia) / Nila Rezaei (Australia) / Nathan Adler (Australia)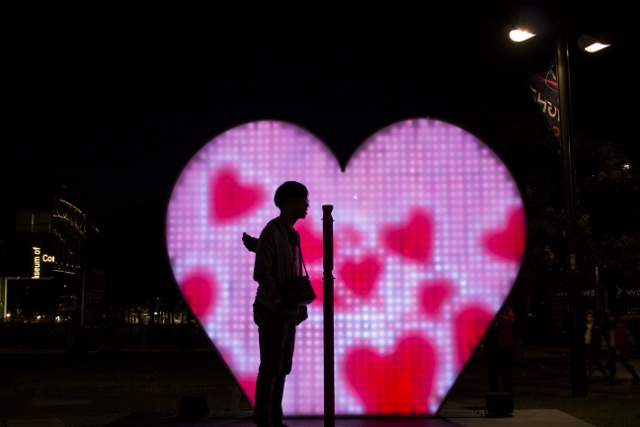 I LOVE YOU is open in Circular Quay from 18.00-23.00 each night.
The installation "has a giant illuminated heart-shaped 'Love-O-Meter' that delivers a playful, participatory and often hilarious take on expressions of love."
Couples stand on the meter and shout "I love you" in unison to fill a large heart with as much "light love" as possible.
We supplied the opal acrylic on oversized sheets.
We are thrilled to be a part of Vivid Sydney this year and count it a privilege to participate with such creative artists. If you get a chance, we highly recommend exploring all that Vivid Sydney has on offer.
If you have creative needs, get in touch. We'll be more than happy to make your dream come to life!