Recently I returned from Euroshop 2014, the worlds largest retail trade fair in Dusseldorf Germany. There are thousands of predominately european companies showing off the latest in retail design, lighting and visual merchandising. Before you develop plans for your next store upgrade you should consider these upcoming trends in retail design from Euroshop 2014.
Hands on retail experience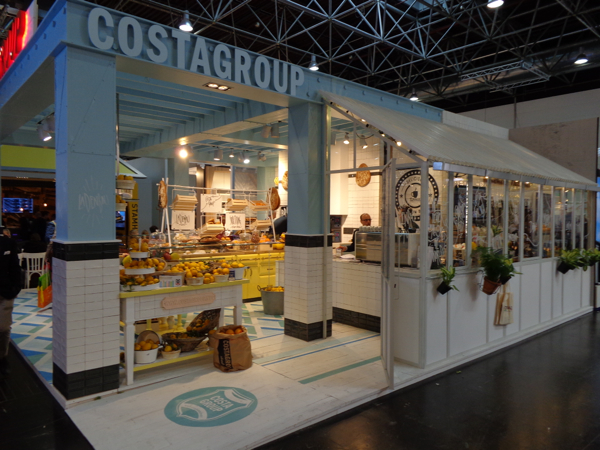 Costa group appealing to all senses
Customers still yearn for touch, warmth, a welcoming feeling and a human element. Creating these feelings in store through lighting, nature and styling of imagery to create environments that evokes an emotion in the the customer was seen throughout the show. There is need for smarter visual merchandising to appeal to all of the senses.
Lighting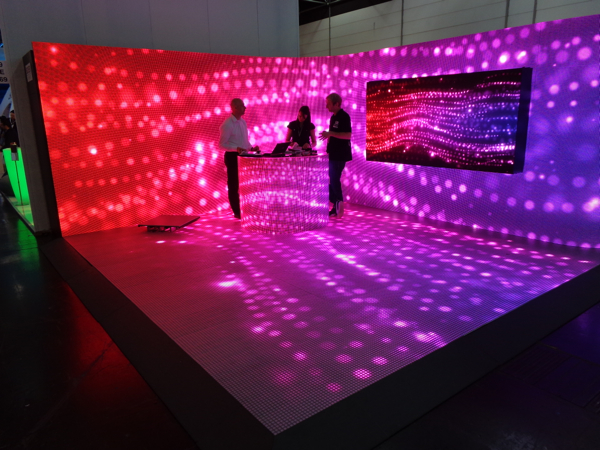 Lighting design was clearly a major focus at this years Euroshop. Interactive lighting will be the next big thing in store as mobile apps and connected lights are making it easier to have an active and changing store environment. Store lighting will also change to show a greater contrast, with lights moving closer to products creating a emphasis on the product that fits with the overall concept of the store.
Light Boxes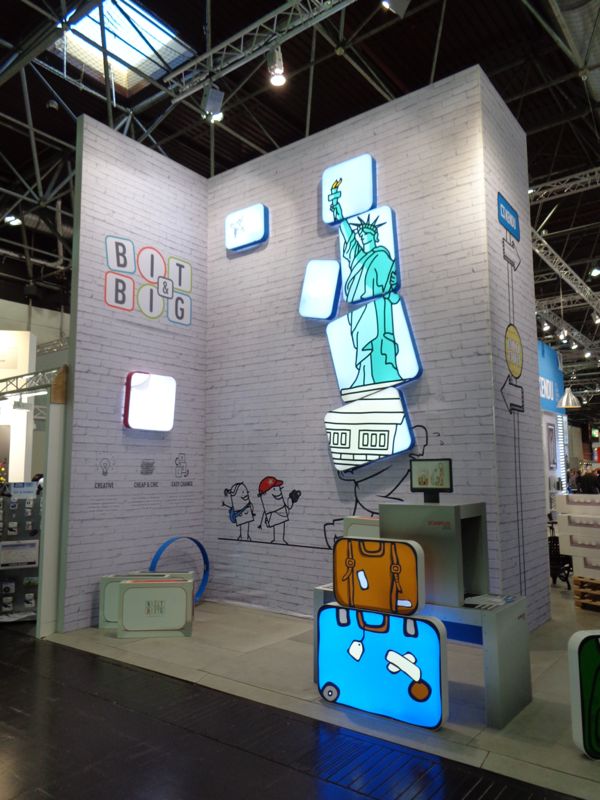 Printed fabric mounted on a aluminium profile illuminated by LEDs
Lightboxes were prominent and will feature in more and more stores. They are easy to update by store staff and are great at creating that extra emphasis whilst still fitting with the overall concept of the store. They can also be used as an ambient light source and were used to great effect as a replacement for a plain white ceiling at one of the exhibits. The fabric also creates a softer look which is a break from the glossy screens, smart phones and glass that surrounds our everyday lives.
Connecting the online and offline retail environment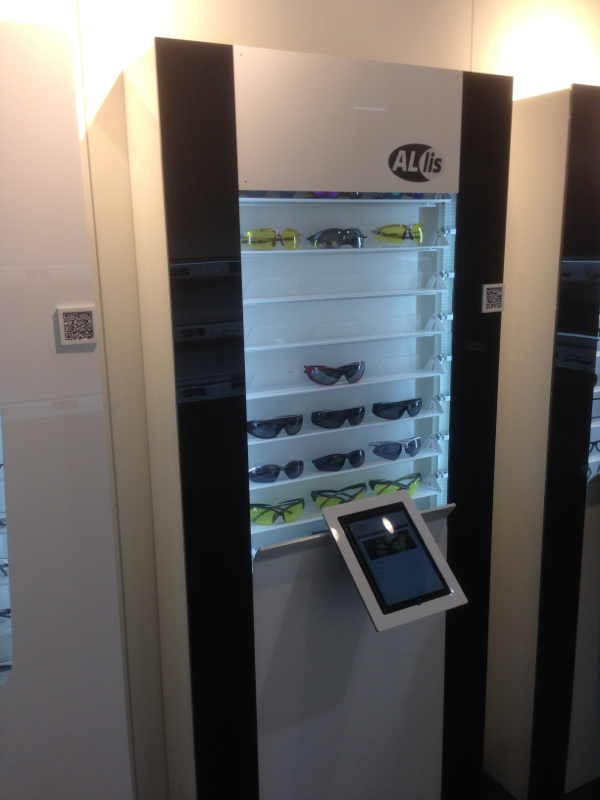 Order glasses online if your choice isn't available
Brick and mortar retailers need to respond quickly to the changing habits of the connected customer, it should no longer be about losing ground to online retail. It should be about how to get the best out of both channels working together for the benefit of the customer and the retailer. If you buy something online it should be easy to walk into the store and exchange it. When the customer can see that he pays the same price online as in the store, he will be likely return to the brick-and-mortar as this is where he can see, touch and try the products.
Animals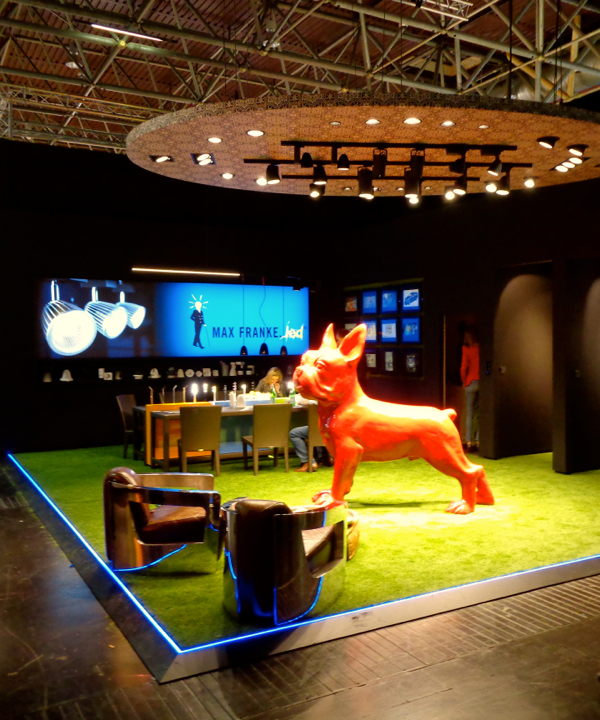 Dogs, cats, deers, unicorns, cows, leopards and lions. It doesn't matter what animal it is, it is everywhere. The use of animals in everyday objects can attach a person to a different place, another time or a different state of mind. It can create an aura in an object and give soul to a design.
After seeing some of the trends coming out of the retail industry in Europe what trends do you see presently in Australia? Do you think the above trends would transfer to Australian retail? Please let me know your thoughts below in the comments section.